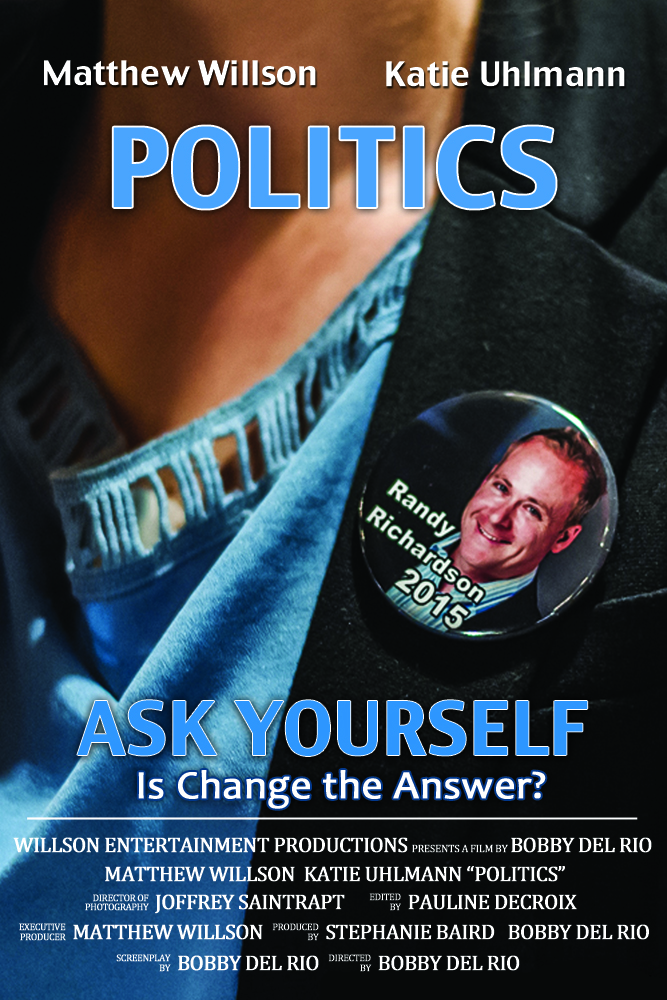 Last Spring I produced a short film entitled "Politics" – which has just been announced as an official selection at the 2016 Toronto International Short Film Festival!
Politics is written and directed by Bobby Del Rio and stars Matthew Willson (Arrival, Skinning the Cat) and Katie Uhlmann (My Roommate's an Escort, Katie Chats).
The seven minute short film follows a politician at the end of his rope. He finds inspiration in a young fan after a particularly wearying debate.
The film will screen at the Carlton Theatre in Toronto on the 11th of November, 2016 at 9:55 PM.
For screening information click here.